6

The father of biogeography
Wallace has been called 'the father of biogeography' due to his contributions to the study of the geographic distributions of animals, and his deep understanding of the importance of islands in speciation and endemism.
In 2013 there were various conferences and events that commemorated a century since his death in 1913.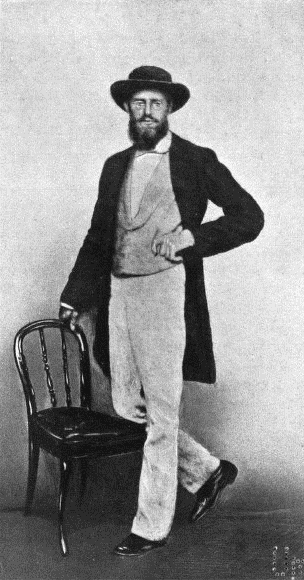 Wallace 100 events
In 2013, for the centenary of the death of Wallace in 1913,  there were various events and activities planned to commemorate his life.
The Northern Territory Museum in Darwin hosted an exhibition in November 2013  about Wallace and his exploration of the Malay Archipelago.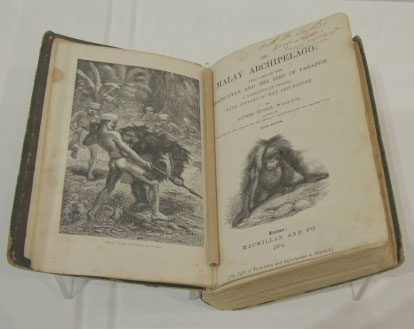 Media Attributions
Alfred Russel Wallace (1862) © Project Gutenberg via Wikimedia Commons is licensed under a Public Domain license
A signed copy of The Malay Archipelago. From the Museum and Art Galleries of the Northern Territory Wallace exhibition, Darwin © Steve Reynolds is licensed under a CC BY-SA (Attribution ShareAlike) license