The materials of the plant cell wall are initially deposited on the surface of the middle lamella.  This primary cell wall occurs on the surface of all plant cells, outside of the cell membrane. It is substantially composed of cellulose molecules that are bundled together to form fibrils.
The primary cell wall is the only cell wall present in some cells.
In other cells a secondary cell wall is deposited inside the primary cell wall.  This secondary cell wall may contain lignin.  Lignin makes the cell wall rigid and stronger.
The cell membrane lies immediately adjacent to the cell wall, on the interior surface, and surrounds the contents of the cell.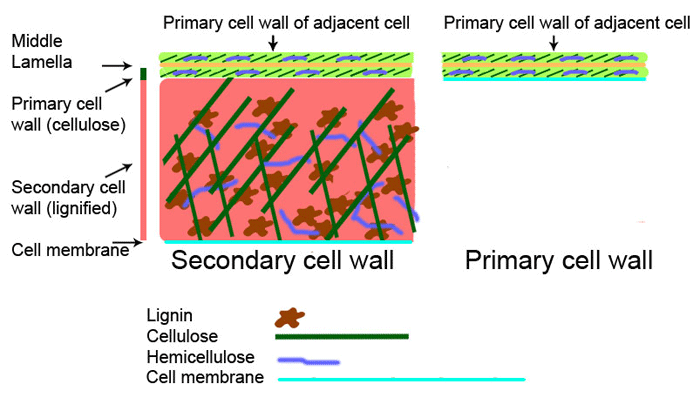 To allow communication between cells there are membrane lined pores, or plasmodesmata, which run through the cell walls.