2.1 Development of a plant
The apical meristem produces new cells by cell division. These small squat cells divide and expand in size. They then differentiate into all the various cell types of the plant.
The great variety of cell types in a plant can be divided into three broad tissue systems: the dermal, vascular and ground tissue systems.
2.1.1 Tissue systems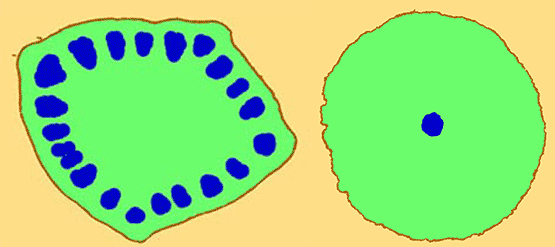 2.1.2 Meristems and growth