The main tissue types of the ground tissue system are parenchyma, collenchyma and sclerenchyma. Parenchyma have thin walls of cellulose, whereas collenchyma have cell walls with thickened areas of additional cellulose. Sclerenchyma cells have lignified cell walls. They can be further categorised into narrow long cells (fibers) and cells of various other shapes (sclereids).
2.2.1 Parenchyma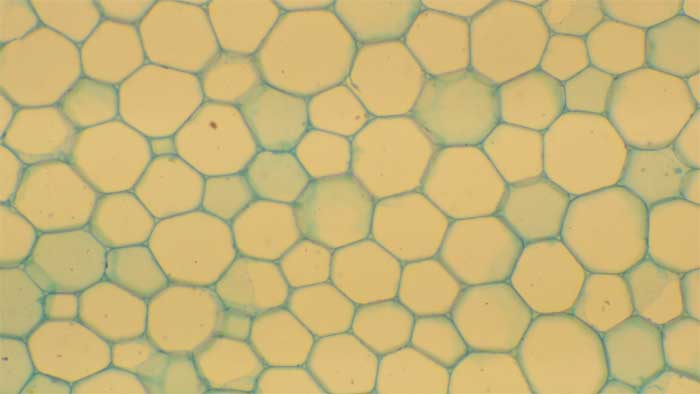 When parenchyma cells are modified to create tissues with air spaces for buoyancy or aeration of tissues, then the tissue is described as aerenchyma rather than parenchyma.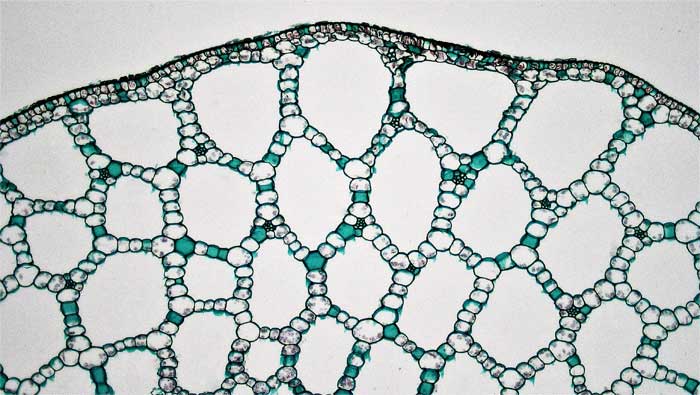 2.2.2 Collenchyma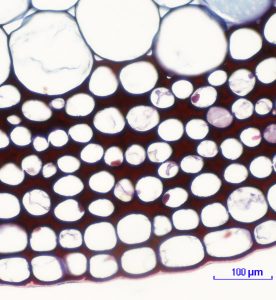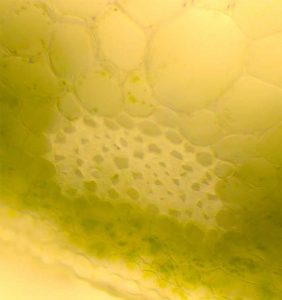 2.2.3 Sclerenchyma
Sclerenchyma cells have lignified cell walls.  They can be of two broad types: sclereids and fiber cells.
2.2.3.1 Sclereids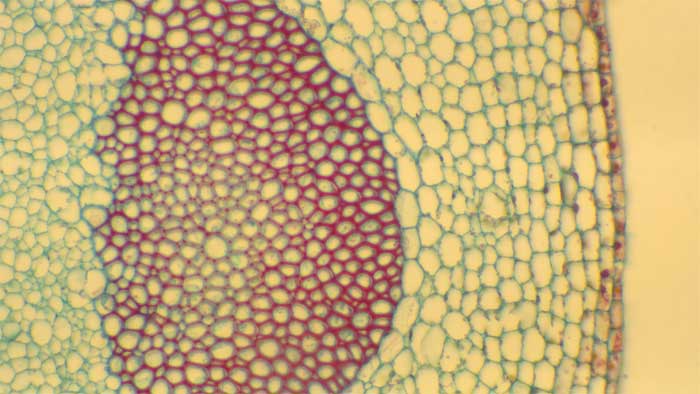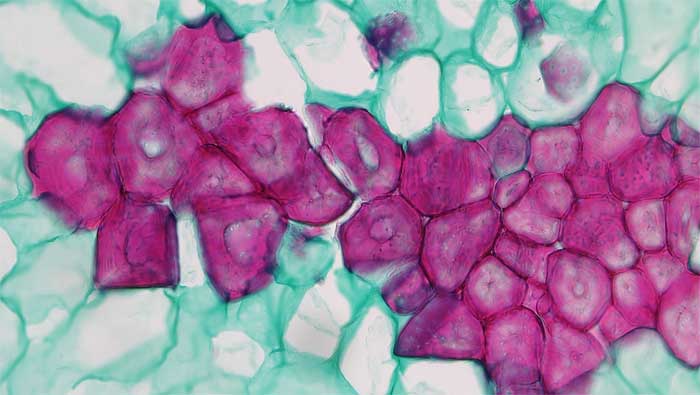 2.2.3.2 Fibers
Fiber cells are sclerenchyma cells that are long and thin.